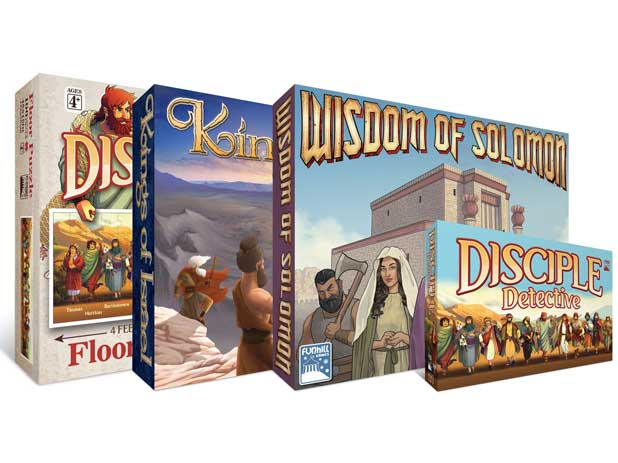 Funhill Games
Biblical board games for everyone
Funhill Games was created in 2013 with the goal of being a publisher of fun, Biblically themed games. Since then Funhill Games has published two board games, Kings of Israel and Wisdom of Solomon, and released a video game version of Kings of Israel. Soon we will be releasing our next game, a 2-5 player deduction game called, "Disciple Detective", along with our first puzzle!
Disciple Detective now available to order!
A 2-5 player cooperative, or competitive, deduction game staring the disciples. Think-y, fun, and educational, Disciple Detective is great for the whole family!
The News
What is happening at Funhill Games and what we are enjoying
Shop at our online store



Order Disciple Detective, Wisdom of Solomon, and Kings of Israel together to save big!
Other family games we like
The games we are playing. Direct from Instagram.