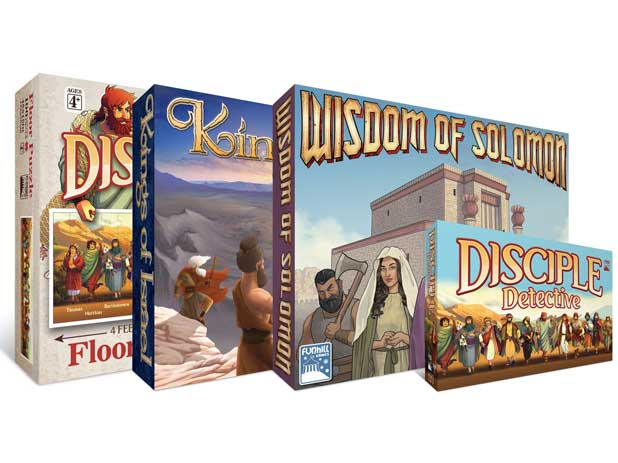 Funhill Games
Biblical games for everyone
Funhill Games was created in 2013 with the goal of being a publisher of fun, Biblically themed games. Since then Funhill Games has published three games, Kings of Israel, Wisdom of Solomon, and Disciple Detective.  In addition, we have also released a video game version of Kings of Israel and our first puzzle called, "The Disciples".  
Our next release, "OT Fantasy Draft", is expected to appear on Kickstarter in Spring of 2022 along with our very first Bible study game, "Escape from Sin's Curse"!
Feel free to check out all that we are working on or visit our store to pick up something Funhill!
The News
The things happening at Funhill Games