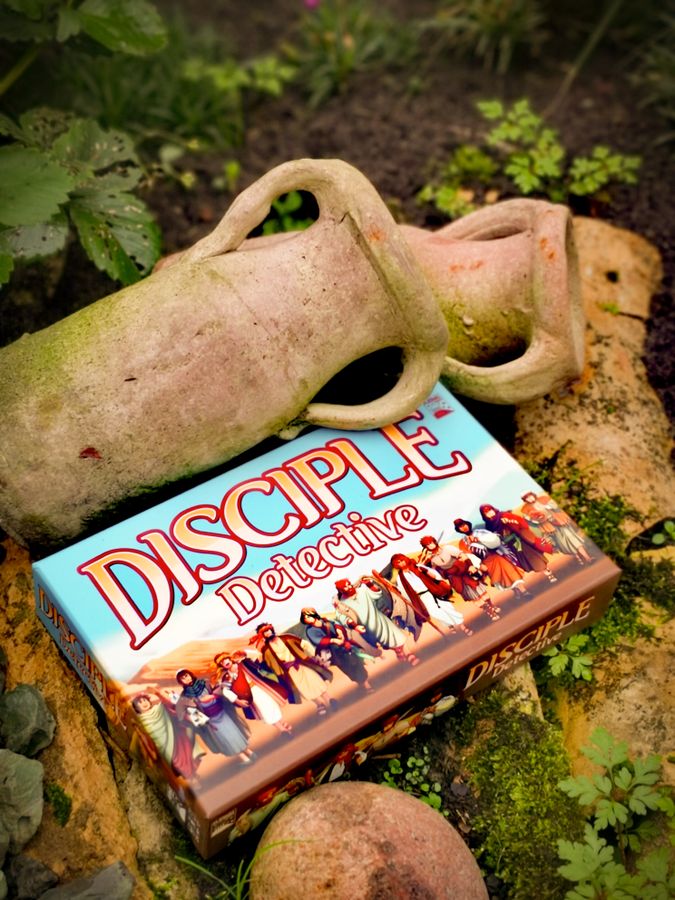 Disciple Detective
A game of deduction. And disciples.
Tell the other players what disciples are in your hand.
That is all you have to do to win in Disciple Detective.
The problem is that your disciples are facing away from you and you must rely on clues given by the other players to deduce who you have in hand.
That might sound easy enough but some disciples have 'quirks', little things that change the rules to the game. James and John always want to be first. Peter will run away when confronted. Will Judas lie about his traits? You bet he will!
Disciple Detective is a 2-5 player deduction game that can be played cooperatively or competitively against your fellow players.
Learn the names and traits of the disciples while playing the game. Additional details about each disciple are included in the rulebook.
2-5 Players

15-30 Minutes to Play

Ages 14+ for Normal Game

Ages 10+ for Easy Game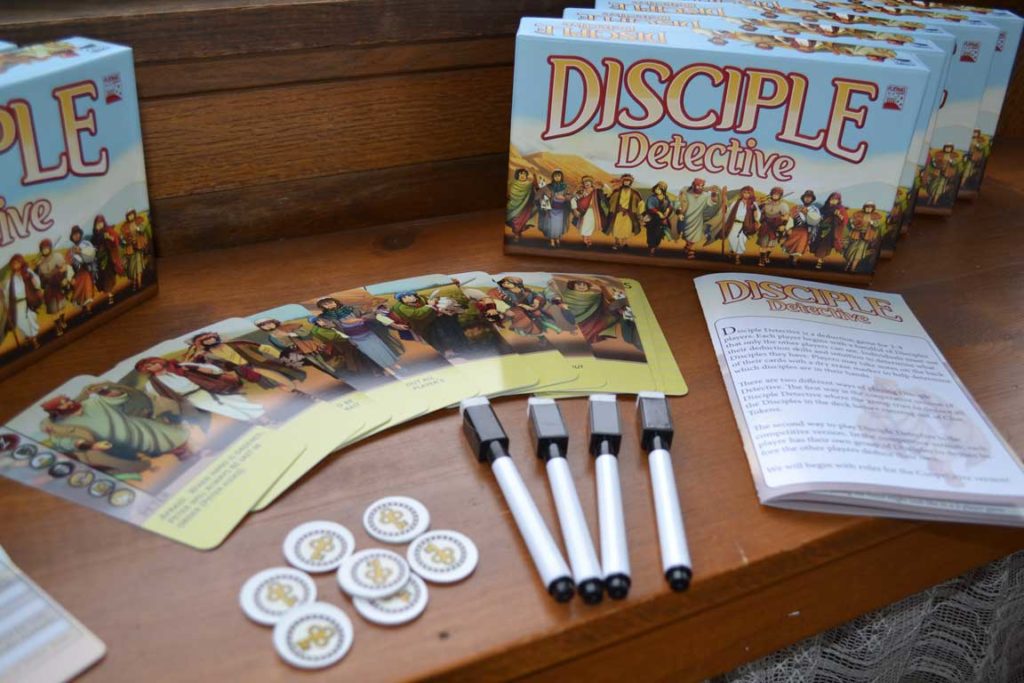 22 Large Plastic Coated Cards
5 Dry Erase Markers
7 Cardboard Tokens

1 30-Second Timer

5 Disciple Reference Sheets

1 16-Page Rulebook
"Disciple Detective proved to be the surprise hit of a recent games week: with over 200 games available, new and classic, this was chosen again and again. "
"I highly recommend grabbing this game.  It has a short play time and can be played cooperatively or competitively.  The logic puzzles are great fun."
"I highly recommend checking out and supporting their Kickstarter when it goes live at the end of March."