Escape from Sin's Curse
The first game in our "Bible Study Series"
In Escape from Sin's Curse, it is the year 2911 and the Earth is a desolate wasteland, both physically and spiritually. You are part of a group of scientists trying to figure out where everything went wrong.
Searching through an ancient library, you discover the Bible, which has been lost for centuries. After reading the story of Adam and Eve, your team of scientists decide to take a time machine back to the Garden of Eden to stop Adam and Eve from eating the forbidden fruit and putting a curse on all mankind.
Arriving on the scene just moments too late, you find yourself on a fact-finding mission to discover if there is any way to reverse sin's curse.
Escape from Sin's Curse is an easy to learn escape room game with the cards slowly introducing players to new puzzles as the team progresses.
As the team travels through time to different Biblical events, players will need to look up relevant Biblical passages to solve some of the puzzles that appear.
1-6 Players

1-2 Hours to Play

Ages 10+

Escape from Sin's Curse may be given to another team to play after it has been completed.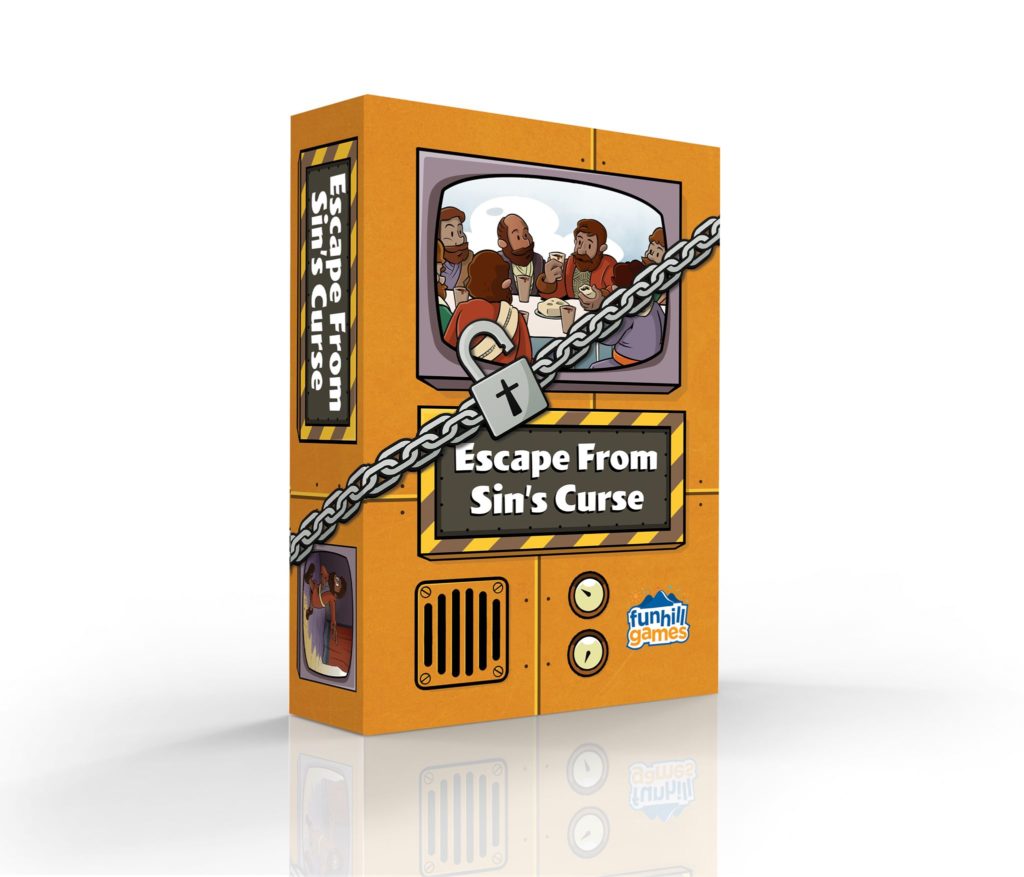 45

Extra Large Cards

1 8-Page Rulebook