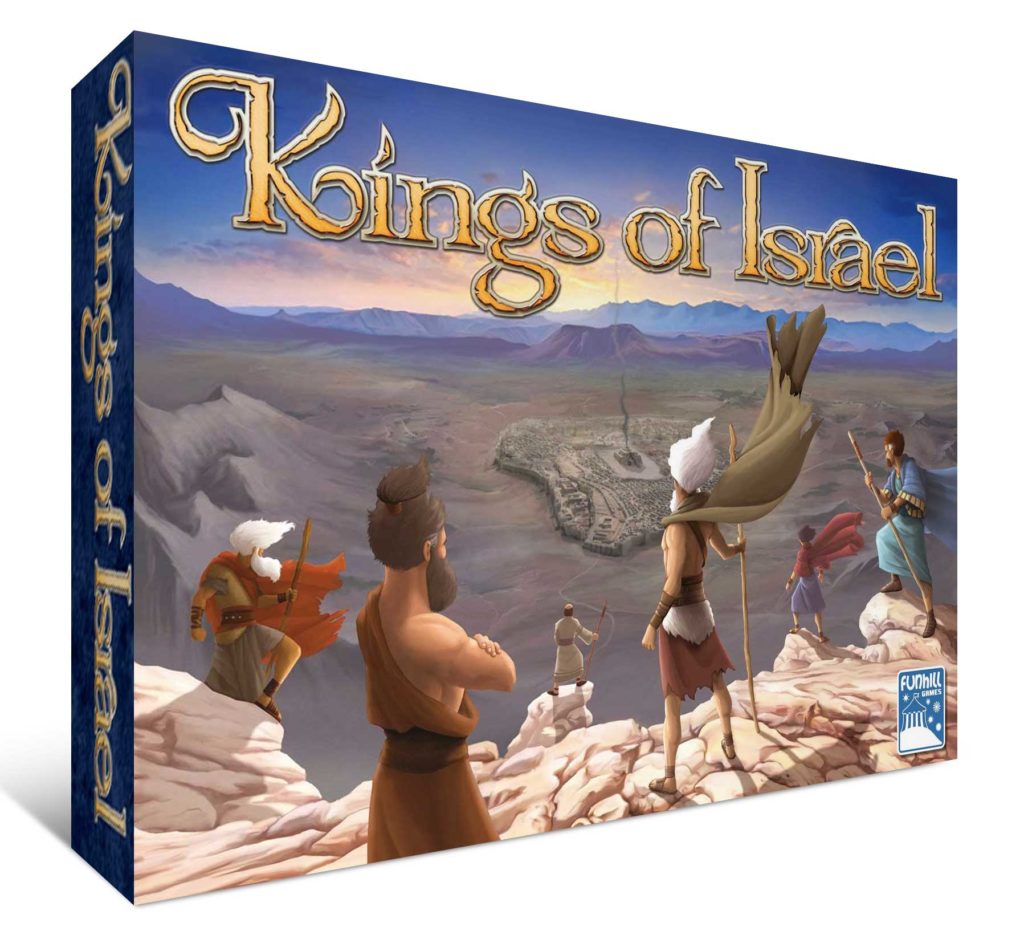 Kings of Israel

A game of prophets, kings, and battles against evil.
Overwhelmed by hordes of invading nations – and a series of corrupt kings – the fate of Israel is balanced on a knife's edge! The Northern Kingdom's only hope is that a band of prophets can cleanse it of evil and idolatry before the wrath of God does so – permanently.
Kings of Israel is a cooperative game that places two to four players in the role of prophets struggling to save their nation from threats both internal and external. Do you have what it takes to overcome the forces of evil? Or will you let Israel succumb to its own destruction?
Kings of Israel is a cooperative strategic board game taking place in Ancient Israel. Players must balance removing evil within the land while trying to build the altars needed to win.
Learn the important kings and locations of the Northern Kingdom while playing the game! Specially-themed Bible Studies are free to download.
2-4 Players

30-60 Minutes to Play

Ages 14+ for Normal Game

Ages 10+ for Easy Game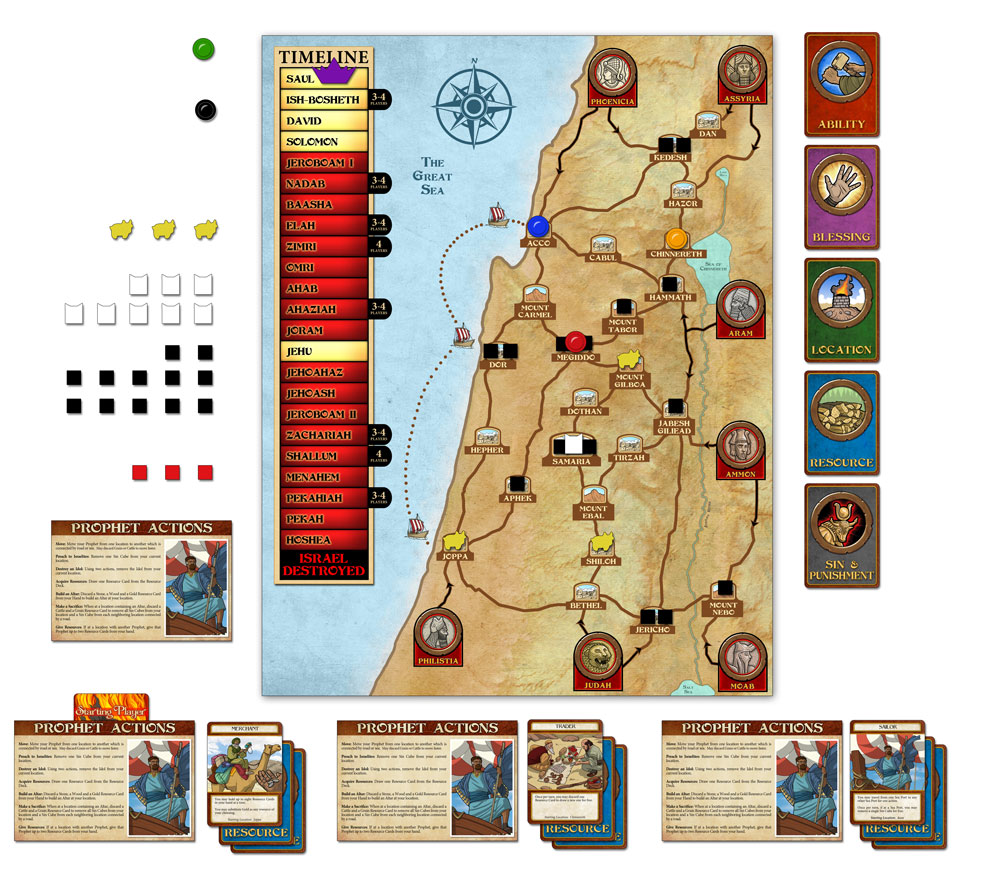 1 Large Map of Israel
50+ Wooden Tokens and Cubes
100+ Playing Cards
4 Postcard Sized Reference Cards
1 12-Page Rulebook
Kings of Israel Video Game
The Kings of Israel video game is a single player game based off of the Kings of Israel board game. The Kings of Israel video game has features not found in the board game, such as a leveling up system that adapts to the player's skill, an optional Bible study feature, and quick play modes. Now available on PC and Mac!